Origin Presents at Door 77
Saturday 25th - Sunday 26th April 2020
Venue/Location: Door 77, Brighton
Doors: 15:00 till 06:00
Min Age: 18

Origin Presents brings its international roster of DJs to Brighton for a one night spectacular showcase
Event cancelled, for more information view this event on Skiddle.com
Who's Going to This?
Lineup and Details for Origin Presents
Origin Presents, brings you a one night showcase, of our amazing roster of artists form 3pm until 5am.
Featuring - Anthony Pappa, Dale Middleton, Steve Parry, Luke Brancaccio, Sonic Union, Nadia, Zoyzi, Juliane Wolf, Forniva, Luke Warren, Ian Dillon, Oliver & Tom, Bryan Wolf Ear and Audioglider
This is a one off, UK exclusive event - bringing the very best in progressive house from around the world to Brighton, in association with BMC (Brighton Music Conference) and PGF (Proggy Fun Goodness)
Prepare to have your senses dazzled with the Venues New sound and lighting systems, we look forward to welcoming you for what will be a truly magnificent day and night.
Please note this is a limited capacity venue, and as part of Brighton Music Conference - the UK's largest event for dance music, tickets will sell very quickly. #noguestlist
Artist Information
Anthony Pappa
Luke Warren
Sonic Union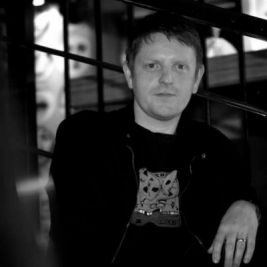 Steve Parry (DJ)
Luke Brancaccio
Juliane Wolf
Nadia Ldmn
Audioglider
Lemon8
Venue Information
Door 77
77 East Street
Brighton
BN1 1NF
Music Genres
Electronic, House, Prog House, Tech House, Techno
The event information, content and images shown have been provided by the event promoter. If you wish to report an issue with this event please click here: Report issue with event
View Origin Presents on Skiddle.com
View Door 77 on Skiddle.com