We Love...Benimussa Park at Benimussa Park
Wednesday 2nd - Thursday 3rd October 2019
Venue/Location: Benimussa Park, San Antonio
Doors: 16:00 till 06:00
Min Age: 18

We Love'...is back!
This event has already happened!
This event occurred in October 2019. If you're looking for a upcoming event, try the links below:
View more events.
Who's Going to This?
Lineup and Details for We Love...Benimussa Park
"To be offered the opportunity to present a party in Ibiza this summer as part of ' One More Time', a year before we celebrate 20 years of We Love in Ibiza, was simply too enticing to say no. I can't wait, especially as this is for the real hero's, the residents, loyal fans and the workers". Darren Hughes.

By hand picking a selection of long term, island based DJ residents from We Love, Pacha, DC10 and Space we will be recreating those classic open-air Terrace vibes and that unforgettable Discotheque feeling. The simple words, 'See you on the Terrace,' still mean so much to those of us lucky enough to dance at Space at it's very, very best.

When you think of the most glorious days for Ibiza those afternoons on the Space Terrace with planes roaring overhead re unquestionably up there with the finest.
If you lived and loved Ibiza in the 90's and 2000's THIS is not a few days you want to be missing. ✈️
See you back on the island in October!


LINE UP
Special Guest TBA
Alfredo
Andy Baxter
Clive Henry
Doorly
Jason Bye
Jo Mills
Jonathan Ulysses
Mr Doris
Sarah Main
Music for the Jilted Generation (artists TBA) - Keith Flint (from Prodigy) Tribute



COLLECTING YOUR TICKETS:
1) Print out your Rapid Scan barcoded ticket received via email
2) Bring the Rapid Scan barcoded ticket along with your ID and card used for payment to one of the ticket outlets listed below
3) Pay the balance of your ticket in full by cash or credit card
4) Receive your ticket & look forward to the event


Tickets can only be collected from the following outlets:
Zoo Bar-Plaza Antoni Riquer 6, Ibiza Port, Ibiza Town, open from 9pm - 4 am everyday

Tango Bar-Carrer Emilie Pou 8, Ibiza Port, Ibiza Old Town (opposite to Zoo Bar), open from 9pm – 4am everyday

Tantra Café-Edificio Pepe 7, Carretera de Playa d'en Bossa , S/N, Playa d'en Bossa (opposite to Bora Bora), open from 12pm – 4am everyday

Disco Ticket Point (CRIME Shop) - Carrer de Castelar, Ibiza Port, Ibiza Old Town (besides Divino Café),open from 10am – 3am everyday

El Mojito Bar - Carrer de les Alzines 1, 07800 Playa d'en Bossa, open from 6pm - 3am everyday

Drink corner - Avenida Pere Matutes Noguera 111, 07800 Playa d'en Bossa- open from 10am - 3am everyday

The Street Ibiza - Edificio Gemini, Carretera de Playa d'en Bossa, Playa d'en Bossa (next to Bora Bora in front of Tantra Cafe), open from 10am – 3am everyday

Info Ticket Point - Avenida Pedro Matutes Noguera 32, (in front of Lido Apartments), Figueretas, Ibiza, open from 10am – 2.30am everyday

Divino Café - Calle Louis Tur y Palau 10, Ibiza Port, Ibiza Old Town, open from 10am – 3am everyday

El Chupito Bar - Calle Vicente Soler 9, Ibiza Port, Ibiza Old Town, open from 9pm – 4am everyday

El Kiosko - Avinguida de Portmany, Apartamentos Central Park (next to Eden Nightclub) open from 11am –2 am everyday

San Antonio - Rio Ibiza, Passeig de la Mar, 8, 07820 Sant Antoni de Portmany, Ibiza, opening times: 9am - midnight


ATTENTION!
Make sure to bring your printed RapidScan ticket along with your ID to one of the outlets
When there, pay the balance (difference between your paid deposit and full price of the ticket) and get your event tickets.
You can only collect your tickets from one of the official outlets stated
Collecting your tickets from any other outlets will result in loss of your paid deposit.
Your tickets can be exchanged for any other event of your choice (depending on availability).
Should you not be interested in any other event, your deposit can be refunded. This is only valid up to the start of the event booked .
No name will show up on your ticket and every one will receive an individual paper ticket so the whole group does not need to accompany the credit card holder and go to the club together. It's the perfect option to ensure club entry for big groups for just a small deposit
NB : In the case of an error or price change once you purchase or reserve your tickets:
Increase in the full price of ticket : The full price agreed at time of purchase is not guaranteed and may be subject to change. In this case you will be asked to pay the new price when collecting your tickets in an outlet. Exceptions may apply and in some circumstances where you will be given the option of cancelling your tickets

Reduction of the full price of ticket : You reserve the right to pay the new lower price when collecting your ticket at an outlet
Artist Information
Doorly
Jo Mills
Jonathan Ulysses
Jason Bye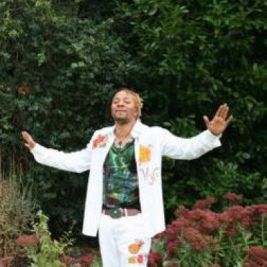 Alfredo
Clive Henry
Mr Doris
Andy Baxter
Sarah Main
Venue Information
Benimussa Park
C/Romani 18, 07820 - Ses Paises
San Antonio


Phone: +349713400349
Music Genres
Club Classics, Deep/Soulful House, Funky House, House, Retro House
The event information, content and images shown have been provided by the event promoter. If you wish to report an issue with this event please click here: Report issue with event
View We Love...Benimussa Park on Skiddle.com
View Benimussa Park on Skiddle.com