Ministry of Sound 28th Birthday Pt.1 w/ Faithless + friends at Ministry Of Sound
Saturday 28th - Sunday 29th September 2019
Venue/Location: Ministry Of Sound, London
Doors: 23:00 till 06:00
Min Age: 18

Ministry of Sound Club 28th Birthday (Part 1). we celebrate another year of getting older, wiser and obviously more fun. w/ Faithless + friends
This event has already happened!
This event occurred in September 2019. If you're looking for a upcoming event, try the links below:
View more events.
Who's Going to This?
Lineup and Details for Ministry of Sound 28th Birthday Pt.1 w/ Faithless + friends
Ministry of Sound Club 28th Birthday (Part 1)
It's our fucking birthday and we'll have two parties if we want to. Ministry of Sound's 28th Birthday will be taking in two amazing weekends of music. So put on your party hats and dancing shoes and get down to SE1 for a birthday belter.
The first of the two mammoth events on September 29th features dance music royalty Faithless doing a DJ Set, with a live show from Youngr, plus the much talked about industry insider and author of a top-sellingxposé, The Secret DJ, as well as Ministry founder Justin Berkmann and a live PA from Sean Bradford.
The Box
Faithless (DJ Set)
Youngr (live)
Justin Berkmann
The Secret DJ
Sean Bradford (Live PA)
103
Mood II Swing
AD:mE
MoS Working Men's Club
Baby Box: Hosted by Whitepark
Telomic
Lothum
Franklin
Hecha
Prolifix
Hosted by: Bazil MC
The Loft: Hosted by La Rosa
Gian-Paul
Grant Richards
Junior
Leon La Rosa
Artist Information
Faithless
Mood II Swing
Franklin
Grant Richards
Junior
Justin Berkmann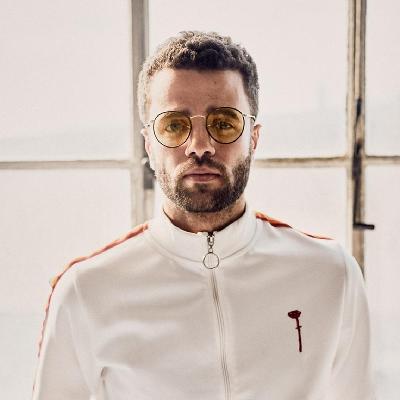 Youngr (Live)
Telomic
Leon La Rosa
Hecha
Venue Information
Ministry Of Sound
103 Gaunt Street
London
SE1 6DP

Phone: 020 7740 8600
Music Genres
Drum n Bass, Electronic, House, Jungle
The event information, content and images shown have been provided by the event promoter. If you wish to report an issue with this event please click here: Report issue with event
View Ministry of Sound 28th Birthday Pt.1 w/ Faithless + friends on Skiddle.com
View Ministry Of Sound on Skiddle.com