Boombox Circus 'Festival Party' at Beaver Works
Saturday 29th - Sunday 30th September 2018
Venue/Location: Beaver Works, Leeds
Doors: 22:00 till 05:30

(Last entry: 03:00)

Min Age: 18

BOOMBOX CIRCUS back with full on festival vibes for our 7 area event with magical treats and delights for our most creative production yet!
This event has already happened!
This event occurred in September 2018. If you're looking for a upcoming event, try the links below:
View more events.
Who's Going to This?
Lineup and Details for Boombox Circus 'Festival Party'
BOOMBOX CIRCUS back once again with full on festival vibes for our 7 area huge line up with magical treats and delights. Circus tent, fireworks, stalls, pizza shack and burger bar, fairground ride, arcade, glitters and all the usual boombox flavours and full on decor. We're going all out to make this one our most creative and biggest production EVER!

BOOMBOX CIRCUS 'FESTIVAL PARTY'

Acid House . Acoustic . Bass . Chicago . Disco . DnB . Dubstep . Funk . Garage . Grime . Hip Hop . House . Jungle . Live Music . Soul . Tech House . Tribal .


An amazing group of people coming together for all the right reasons. Come celebrate the start of the new season in our all time favourite warehouse venue, Beaver Works, Leeds.


---------------------------------------------------------------------
Welcome to the Circus!
---------------------------------------------------------------------

SAT 29TH SEPTEMBER 2018
36 WHITEHOUSE ST.
BEAVERWORKS
LEEDS
LS10 1AD

10-LATE


Featuring...

💥CATZ 'N DOGZ (2 hour set)
💥TAXMAN
💥BENNY PAGE
💥DEVILMAN
💥JACK SPARROW
💥___________TBC
💥RUFUS
💥CORRUPTED
💥PHRIXUS
💥OFF ME NUT BASEMENT TAKEOVER
💥MC FORCA
💥PHATWORLD
💥VENTZ
💥DR OSCILLATOR
💥VITAL TECHNIQUES & MC PEAN
💥LUKE POMPEY
💥RICK HIRST
💥TIM TOIL
💥SASH VAN WAH
💥SHEIK YARBOOTI
💥ALAKTRAZ
💥KEEF WOODS
💥FUTURE FORMATION
💥TODDLAH
💥HOLSTA
💥PROMO
💥CEMTEK
💥KRAINIUM
💥LAIRY
💥KID DYSON
💥JOE KNIGHT
💥THE HOUSE OUTFIT
💥SAMURAI BREAKS
💥DEATBEATS
💥MARK DOUGLAS
💥RORY HURDY GURDY MAN SCRAMMEL
💥__________________TBC
💥YARD SESSIONS LIVE STREAM
💥BASS STREAM RADIO LIVE STREAM
💥_______________________TBC
💥KAOS KRU
💥7' DISCO
💥LUKAS SUGAR SOUND
💥DJ INSTINCTIVE
💥VENTAH
💥TOM KAT
💥_____________TBC
💥BT3K
💥TEKNIKO
💥DONIMITSU
💥VENUQ
💥DOWKER
💥SANGRIA KONG
💥NORFN GYAL
💥KAS
💥HURREL
💥JAW
💥AQUA MAE
💥OM JAI
💥RODENT
💥SPARK ELLIE
💥BELLA TRICKS
💥MAYA SHERPA
💥DELIRIUM
💥STEVIE DAGG


💥PLUS LOADS MORE TO BE ANNOUNCED!



>>>>ARTWORK, ROOM HOSTS AND SET TIMES TO BE RELEASED SOON<<<<


🔥🔥🔥🔥Tickets flying out fast, get your advanced freak show tickets now whilst stocks last…🔥🔥🔥🔥




See you on the dance floor!



Love Boombox Circus X x










Artist Information
Benny Page
Catz n Dogz
Taxman
Jack Sparrow
Corrupted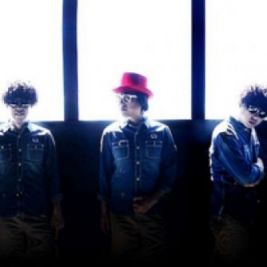 RICK HIRST (LOVE NOT MONEY RECORDS)
Phatworld
Vital Techniques
MC Pean
Off Me Nut Records
Venue Information
Beaver Works
36 Whitehouse Street
Leeds
LS10 1AD

Phone: 01132448088
Music Genres
Drum n Bass, House, Soul, Techno, UK Garage
The event information, content and images shown have been provided by the event promoter. If you wish to report an issue with this event please click here: Report issue with event
View Boombox Circus 'Festival Party' on Skiddle.com
View Beaver Works on Skiddle.com